The sun is shining, the birds are singing, and in Gielinor, the druids are celebrating the Spring Festival! Read on to find out all about that, plus, we've got an update on the Login Lockout situation.
Login Lockout
We're still working hard to bring affected players back into the game. For all the latest news, check out our latest post.
https://secure.runescape.com/m=news/account-returning-begins--making-things-right
In addition, please be aware that we'll be compensating all players who as a result are unable to participate in the Spring Festival event.
Spring Festival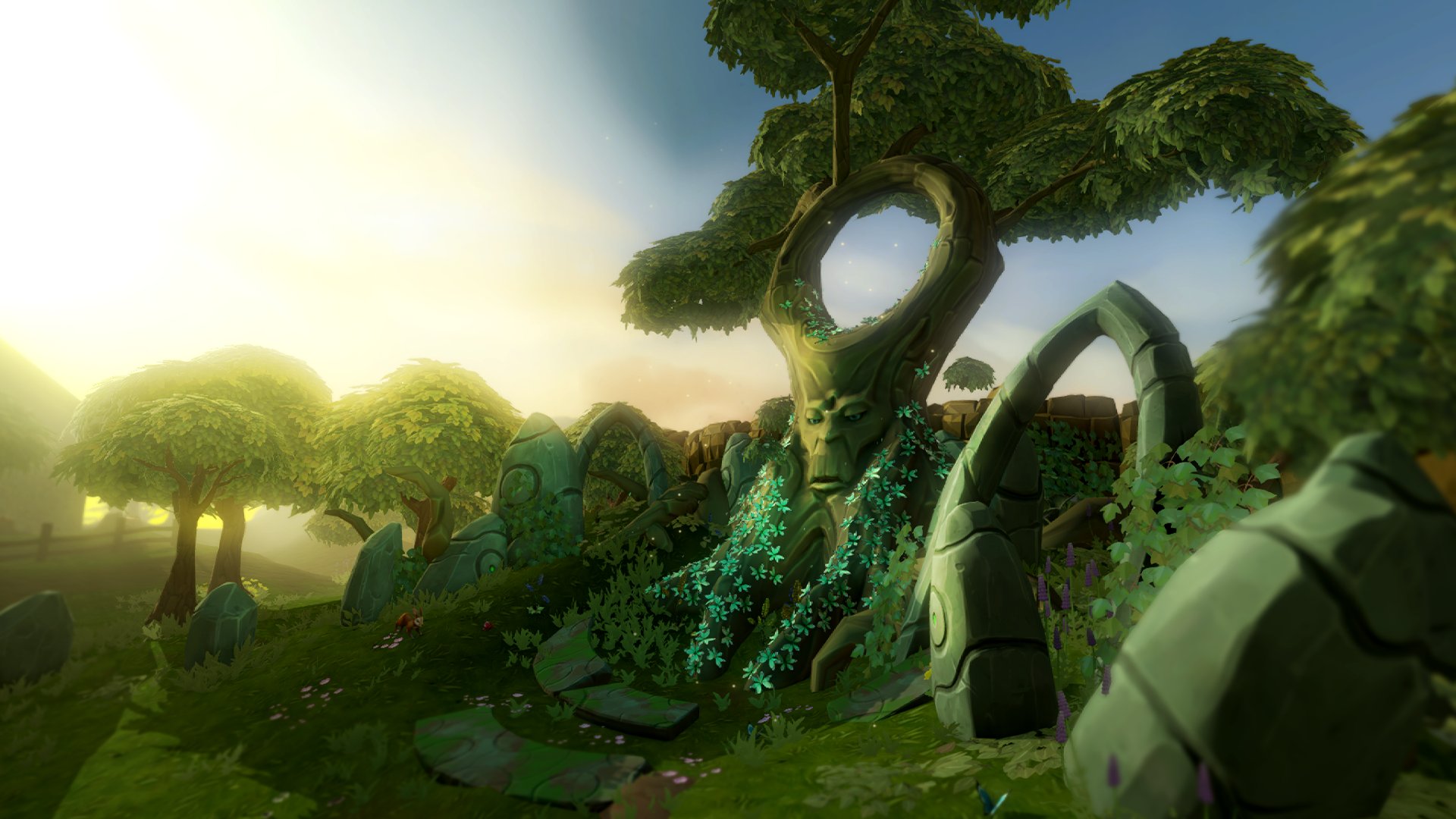 Spring has come to Gielinor, and the druids are busy celebrating the season with the Spring Festival! From March 29th to April 11th, head to the area south of the Archaeology Guild to partake in a range of springtime activities:
Guthixian Butterflies
It seems that that unusual-looking tree has attracted a special species of Guthixian Butterfly! Catching them adds to a global counter - the more butterflies you and other adventurers catch, the better your rewards!
Skilling Stations
The druids are always happy to help new seekers explore their ancient traditions - and you'll get a nice reward for helping them out, too.
There's three stations to try, and all of them award Spring Tokens and XP. Use the Activities Interface to select which skill you'd like to train, then get to work!
Please note that Ironman accounts can get rewards from these activities, but cannot benefit from unlocked multiplier buffs.
Potion Brewing
Mix up some magic and earn either Herblore or Cooking XP - mmm, smells good!
Icon Carving
Getting artsy with a tree trunk or two will earn you XP in either Fletching or Crafting.
Stone Celebration
Take a whirl around the standing stone and get XP in either Agility or Prayer!
Rewards
You can spend the Spring Tokens you earn by participating in activities in Thaerisk's Surplus Spring Supplies Shop, which is fully-stocked with seasonally appropriate rewards, including the Crux Eqal and Butterfly outfits, the Invoke Spring emote, and the 'All of a Flutter' title.
You can also pick up various consumables such as lamps, stars, and mystery boxes. Please note that Ironman accounts will be unable to purchase these consumables.
Remember: if you've been affected by the log in lockout, we'll still provide Spring Tokens or the event items themselves, depending on when you're able to re-access the game.
Oh, and one last thing - there 
just might 
be something else going on this week. Be sure to pop in on April 1st to find out more!
Pi-Mas
Pi Day is a bit behind us now, but we promised you combat updates, and we'll darn well get you them!
The appropriately named Mod Pi's hard work has resulted in improvements to the Area Loot interface and the Crackling perk, the ability to resize Debuff and Buff Bar icons, and a new unlock at War's Retreat. Check the Patch Notes for more information!
Premier Club
Premier Club members will receive their April monthly drops this week! Log in on April 1st to get:
1,000 Oddments
A variety pack
Be sure to check in next month for your next drop!
The RuneScape Team