Hello everyone! This is my goals topic!
I have had several complements and questions about how I make these spreadsheets so I made
a guide
on how to make them

99 Farming: Operation Eventually - Complete!
I call it Operation Eventually because I'm going to get it someday, no matter how long it takes me!
92 Firemaking - Complete, after 10 years!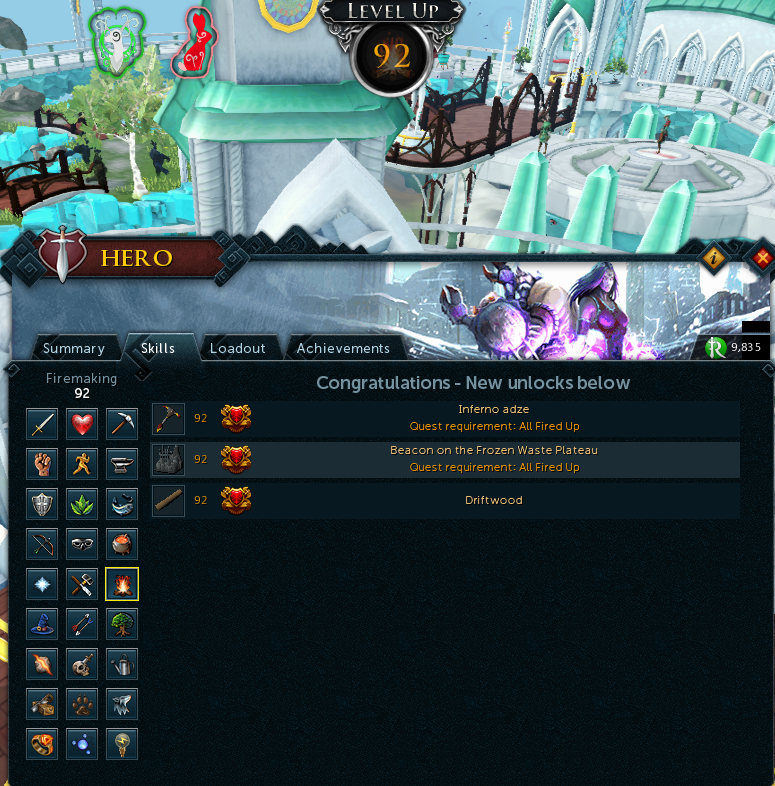 WAYS YOU CAN HELP:
Donate!
DONATORS/PEOPLE WHO HAVE HELPED:
Italy4life:24k
Platinum Donators(100k+):
Ifakladysi:161k
Killjoy4eva:119K
UberawesomeOHMYGODILOVEYOU Donators(500k+):
Alexpeeex:568k
Magicking:562K
!!!!
Bryan(asovse1): >2M cash probably, 3 Magic Seeds (in a Farming SKOTM no less!), love, several Papaya, Yew and Palm seeds
Herb Buyers:
Mod Addiv: 1205K
Battlestaves Buyers
Owen1892-64
kyle3285 in RS-100
Tell me if I should post anything else on this topic

~Earth

_________________


Global Moderator since August 25, 2014 18:30:29
The Artist Formerly Known as Earth271072