Love is in the air this week with the introduction of a permanent Valentine's Day-themed quest featuring the dashing duo, Caelyn and Annette! In other news, the Ninjas have been teleporting all over the place, there's some new Prime Gaming goodies for you to scoop up, and there's an adorable new social competition in the Community tab. Onwards!
Ninja Strike 19: Fairy Rings
Watch out, enemies of smooth gameplay - the Ninjas have pulled off back-to-back strikes! This week they've turned their attention to Fairy Rings and other forms of teleportation.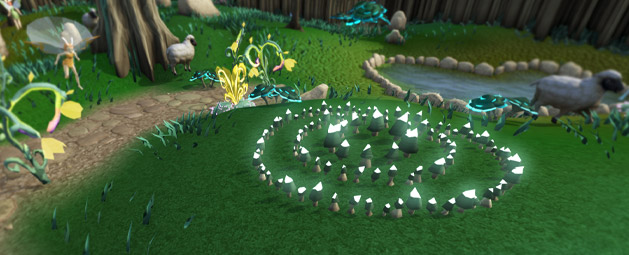 First up, they've updated the Fairy Ring interface so that it's quicker and smoother to use. You'll notice that there's more favourites listed, to help you find your top destinations quickly, and there's all kinds of new ways to sort your Travel Log. You'll also see that the letters on the mushrooms are now the correct way up, even when rotated - which should make it a lot easier to select the location you want!
On that note, take a look below the mushrooms. From today's update, you'll see the name of your destination here (provided you've already used the network to travel there at least once).
There's also a host of other teleportation improvements for things like the Big Book O' Piracy, the Enchanted Lyre, and more! To see everything the Ninjas have been up to this week, be sure to check out the Patch Notes tab.
New Quest: Heartstealer
Er, nobody tell Annette, but it looks like Caelyn's gone and forgotten to get her an anniversary gift! Luckily, our favourite thief has a plan - she needs you to help her infiltrate a fancy gala at the Varrock Museum and, ahem, 'appropriate' a massive heart-shaped ruby from right under everyone's noses. What could go wrong?
And like all lovely things, Heartstealer isn't just for Valentine's Day - this quest will be available to play forever, all throughout the year.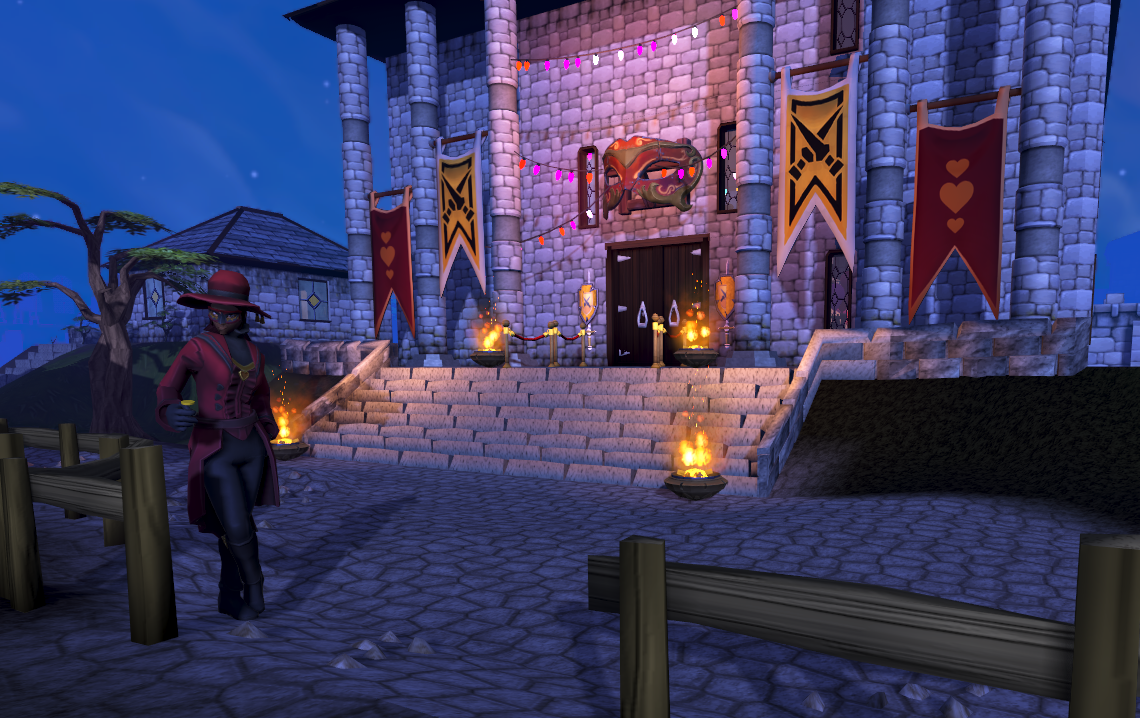 Getting Started
Speak to Caelyn upstairs in the warehouse building north of the Edgeville bank.
Requirements
This quest is free-to-play. There are no prerequisites - you can hop right in!
Rewards include the 'Heartstealer' title and a set of stylish new duds that are perfect for your phantom thief shenanigans.
If you have at least level 20 Thieving you'll also be able to claim a Thieving XP lamp from Caelyn after the quest.
Double XP LIVE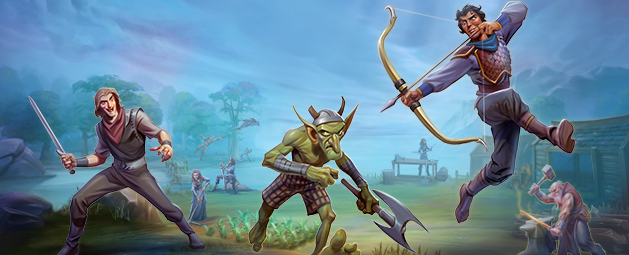 Don't forget, Double XP LIVE is coming on February 19th! For 10 days, you'll have 48 hours of Double XP time to spend however you wish, whether that's getting your hands dirty with Archaeology, becoming a master Slayer, or mixing it up with some Herblore. It's all up to you!
Be sure to check out the 
Double XP LIVE page
 for all the details.
Prime Gaming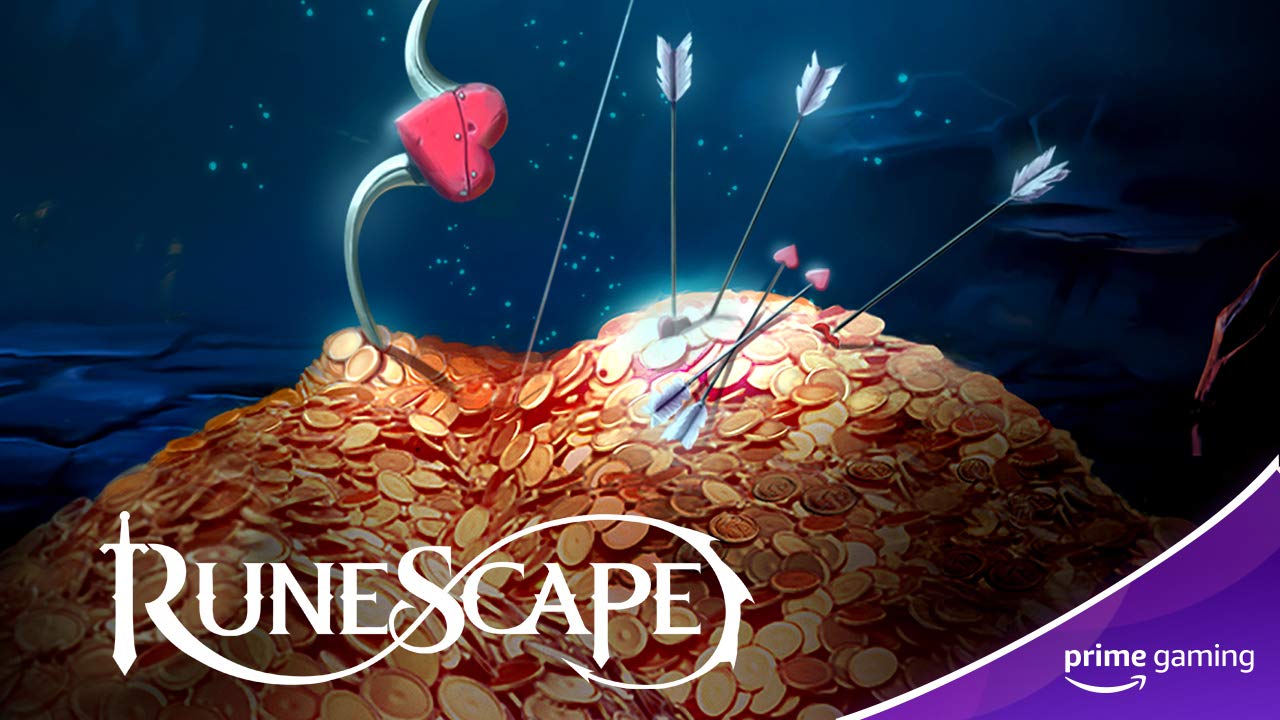 Have you picked up this month's Prime Gaming drop yet? You can get yourself a Currency Pack containing 200 RuneCoins and 35 Keys, plus the Bow, Sword and Staff D'Amour cosmetic overrides. Lovely!
To claim your rewards, follow the instructions on 
this page
.
The RuneScape Team