Quest Start: Sir Tiffy Cashien
Quest Requirements: Sea Slug & Wanted!
Skill Requirements: Lvl 30 Crafting, Thieving, Runecrafting and Slayer

Needed Items: Chisel, Rune essence, Air Talisman, Water Talisman, Earth Talisman, Fire Talisman and a Mind Talisman.
Suggested Items: You've to fight a lvl 62 monster in this quest. Armor, weapon and food may be adviced.

1. Ask Sir Tiffy if he got another mission for you and luckily he has one for you. You need to travel to witchaven and report to Col O'niall. He's in the northeast part of Witchaven. Ask all you can before continueing. He'll tell you that the mayor wanted to renovate the shrine south of the village and that there are some villagers that disappear and return the next day in a dazed and confusing state. He advices to speak to 3 important people in the city: Mayor hobb, Brother Maledict and Holgart the fisherman.

Getting Information:
2. Speak to Mayor Hobb. Ask him about what renovations he'll make to the shrine. He will tell you that it will unlock a new path for Witchaven and in time the whole of Runescape.

3. Next speak to Brother Maledict and ask him all the things you can ask. He will give some information about the shrine that it was in use before Witchaven was founded. Further more he tells that most of the villagers have changed since a few weeks, except the mayor.




4. Last person to speak to is Holgart. He's north of the mayor residence. He'll tell you that he made sure he couldn't go to the fishing platform anymore because he broke some 'new' rules made by the mayor.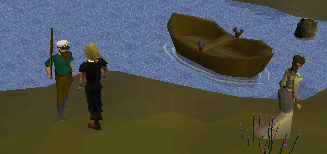 Investigating the Shrine:
5. Head back to Coll O'Niall and inform in on how much you know now. He suggest taking a look into the shrine to check if everything is okay. When you enter it directly on your right there's a wall you can push. Push it and enter the cave. If you can take the shortcut and head north. Otherwise follow the road untill you see a dead sea slug. Pick it up so that Savant can make a scan of it.

6. Next try to open the imposing doors. Savants asks for a scan so make one. He tells you that you need to let somebody translate the runes on the door. You can find Jorral northwest in Ardougne (That's west of the druid tower).

7. Ask him about a translation but he will tell you that if you come back around next month he might have some time. You pretent your from some sort of company and now Jorral has time to look into the document.
The text says something about a great battle between the temple of Sardoming and something called the Mahey'ish Medron, which refers to something called Mother Mallum.

8. Walk away and Savant will come in telling you they finally found some good information. He will tell you whay they know about this Mother Mallum. You need to find out more information about this whole case since a crashing dragon hit the headquarters of the temple knights a few years ago which resulted in some lossed documents. Head back to Witchaven and inform Coll. O'Niall.

9. He suggest to head back to Brother Maledict. When you approach the church, mayor hobb will just go outside congratulating Brother Maledict about joining the family.

Retreiving the missing pages:
10. Talk to Maledict and he will tell you that he doesn't know what is inside the room. He tells that it's written in a book of Saradoming but the 3 pages are stolen.
Location of Page 1: Page 1 can be found in the desk of Mayor Hobb.
Location of Page 2: Page 2 can be found by speaking to Ezekial Lovecraft.
Location of Page 3: Page 3 can be found in 3 pieces at Coll. O'Niall.

11. Swamp paste might do the trick to get the fragments together. Use it and you will get stopped by Savant. He finished his research on the dead slug you took with you and tells you that you can make some nice glue out of it. But you need someone with many years of experience. So head back to the fishing platform and speak to Bailey. You'll get some sea slug glue which you need to use it on the fragments. Rotate, move and flip over the fragments till you finally have a complete page.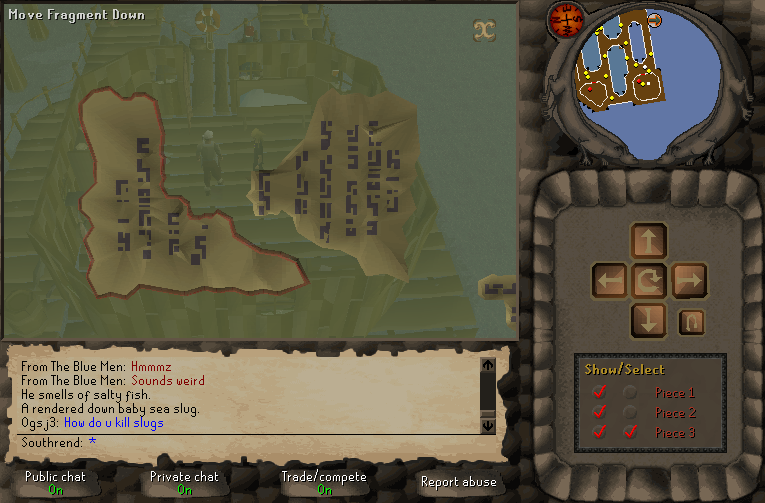 NOTE: there are 6 boxes you can check in the menu. The pages checked in the last collumn will receive effect if you push any of the control button. It's advices to move one part at the time towards the center and then moving the other parts in the right position.

Modifying rune essence into mystical keystones:
12. You need to modify an air, earth, water, fire and mind rune. Equip yourself a chisel and select the shape-[rune] option on the pages to shape the rune essence (which can be just normal essence). This may fail so you might need some extra rune essence. Ones you succeed use the shaped rune essence on the altar where it belongs (this can also fail so bring some extra rune essence with you if you go to the altar; Also be aware that you use the shaped rune on the altar instead of clicking on it because you will runecraft the spare essence you got).

13. Once you made those runes you'll have to put them in to the doorway. The door will open and you'll see a nice cutscene where the mayor and the prince of Mother Mallum, try to elliminate you. Kill the prince (the final blow looks pretty funny

).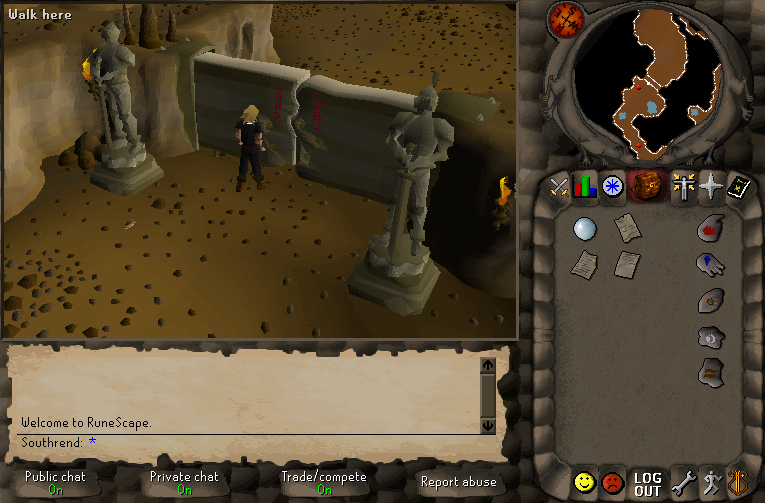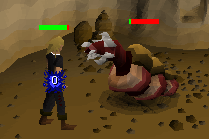 14. Now you've made Mother Mallum angry. She'll try to get your body since the current one isn't that good anymore. Luckily Savant will get you out there in time and you'll return to the park. Report everything to Sir Tiffy and...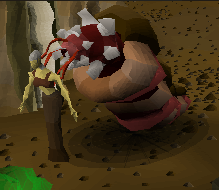 QUEST COMPLETE!

Award (written in black):
3.5k runecrafting exp, 3.5k crafting exp and 3.5k Thieving exp. You also become a Proselyte and you get the ability to buy Prosolyte armor from Sir Tiffy
Picture of Reward
MORE PICTURES WILL COME. Just need to crop and such.